K9 Walking in
Oakville, ON
Dogs need regular exercise and plenty of love and attention. While your dog isn't on duty, give them the activity and attention they deserve with K9 dog walking from Bonez & Katnip Pet Services. We are a team of pet-loving, friendly dog walkers who are located in Oakville, Ontario.
Our goal is to make you and your dog as happy as possible. Learn more about our K9 walking services below, or get in touch with us to schedule a walk.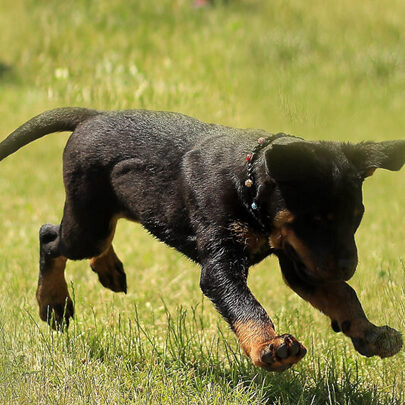 These Paws Were Made for Walking
Help your furry companion get the exercise they need. With dog walking from Bonez & Katnip Pet Services, your dog can keep their well-being and mental health in tip-top shape.
Loads of Love for Your Dog
When we walk your dog, we give them our undivided attention since we only walk one dog at a time. You won't have to worry about other animals detracting from the time we spend with your own dog. Best of all, we always make sure to give your pet plenty of love and cuddles.
We offer flexible dog-walking options convenient for your schedule and your budget. We offer weekday and weekend walks, and we don't take days off for holidays because your pets are still important to us, no matter what day it is. Trust our team of pet experts to give your dog the outdoor adventure they deserve whenever they need it.
We've won the Burlington Post Readers' Choice Awards in dog walking multiple years in a row. Our dog walkers are all certified in pet first aid, so no matter how exciting of an adventure your pup has, you can rest assured that we'll keep them safe the whole time.